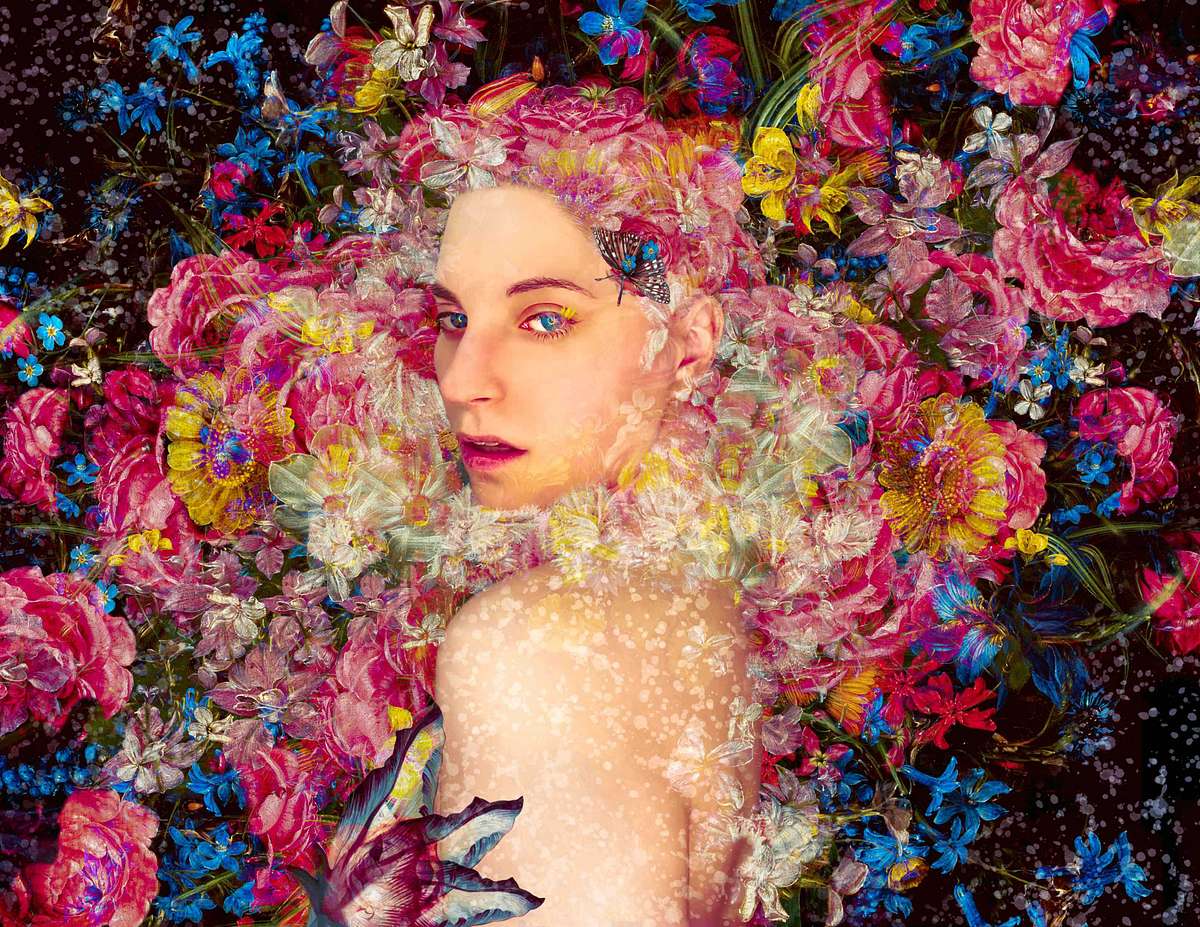 "Dream Aura is a photo artwork that is part of my Harmony series. Its dreamy aura of purple and magenta embrace spirited hints of yellow and blue, which awaken an ethereal state of soulful enlightenment and empowerment. These harmonious color vibrancies allow my aura to glow and flow into dreamy and surreal waves of energizing peace, clarity, and renewal."

Danielle Rackowski is a 27-year-old Self-Portrait Photo Artist, Digital Artist, and the Founder and Curator of Self Portraits On Fire. As part of The New Pre-Raphaelites 2020 Virtual Exhibition and The New Pre-Raphaelites: Illumination 2021-2022 Virtual Exhibition, my digital fine artworks will be digitally catalogued and launched to the moon in a time capsule in the Fall of 2023! The artworks were selected by Era Contemporary Gallery Director and Curator, Jessica Libor, for inclusion in the upcoming Legends of the Moon Physical and Digital Exhibitions!

If you are in Pennsylvania or are willing to travel, come join the "New Pre-Raphaelites" for the physical exhibition to browse, view, and support the eclectic mix of magical, fantastical, mystical, and whimsical art pieces that reflect the allure of the moon's energetic aura. The opening reception for the physical exhibition will be on December 2nd from 5-8pm at the Tyler Arboretum in Media, PA. There will be many attending guests at the event (comprising of the exhibiting artists, family and friends, art lovers, art collectors, and, astronomers!), lots of food and drinks, a lunar harpist, smores and hot cocoa, cozy fire pits in the gardens surrounding the historical building, and moon gazing outside the venue space!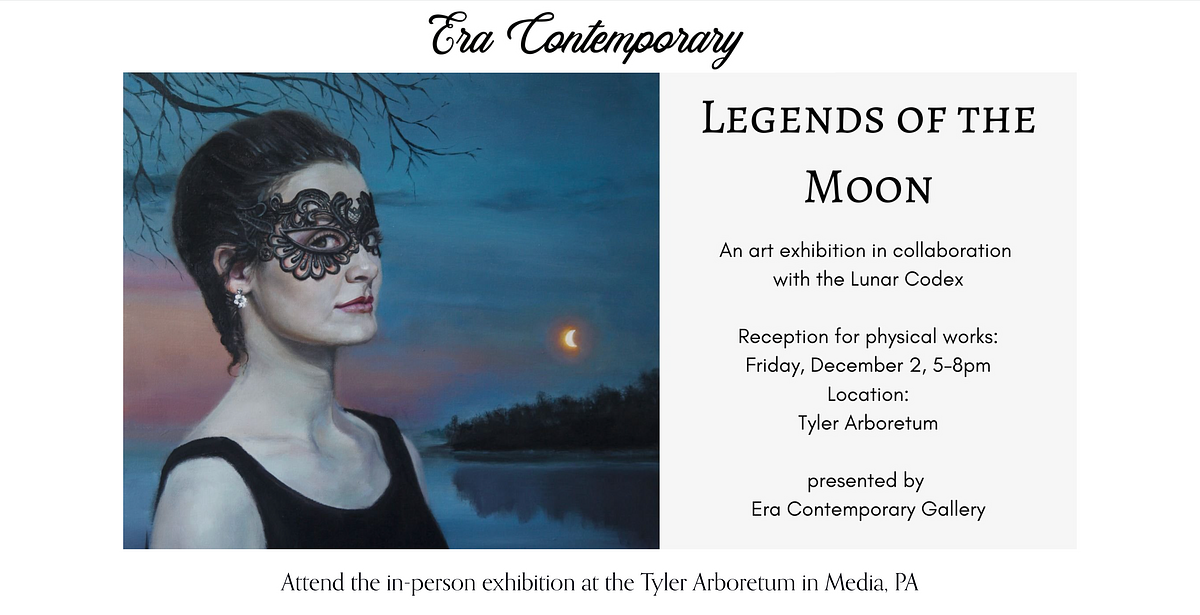 The digital exhibition is with the Lunar Codex and SpaceX. The Polaris Collection is the payload associated with an Astrobotic Griffin/NASA VIPER mission, which will land in the vicinity of the Lunar South Pole. As a visual arts and culture project, it is the first project to launch the artwork of female artists to the lunar surface, and will be the first significant placement of contemporary art on the moon in 50 years!
Beautiful Bizarre - the prestigious contemporary art magazine & publication, online platform, and art collective - also covered this historic event and exhibition in a published article. You can read the article to know more about the participating artists and the show's mission.
My artwork, Dream Aura (2021, Digital Fine Art Print, Edition 1/50, Signed, 17x21 inches Framed) is available to purchase online or at the show. Please view the Era Contemporary Online Gallery to view purchasing details. By collecting my artwork, you will be owning a piece of art history! How exciting is that?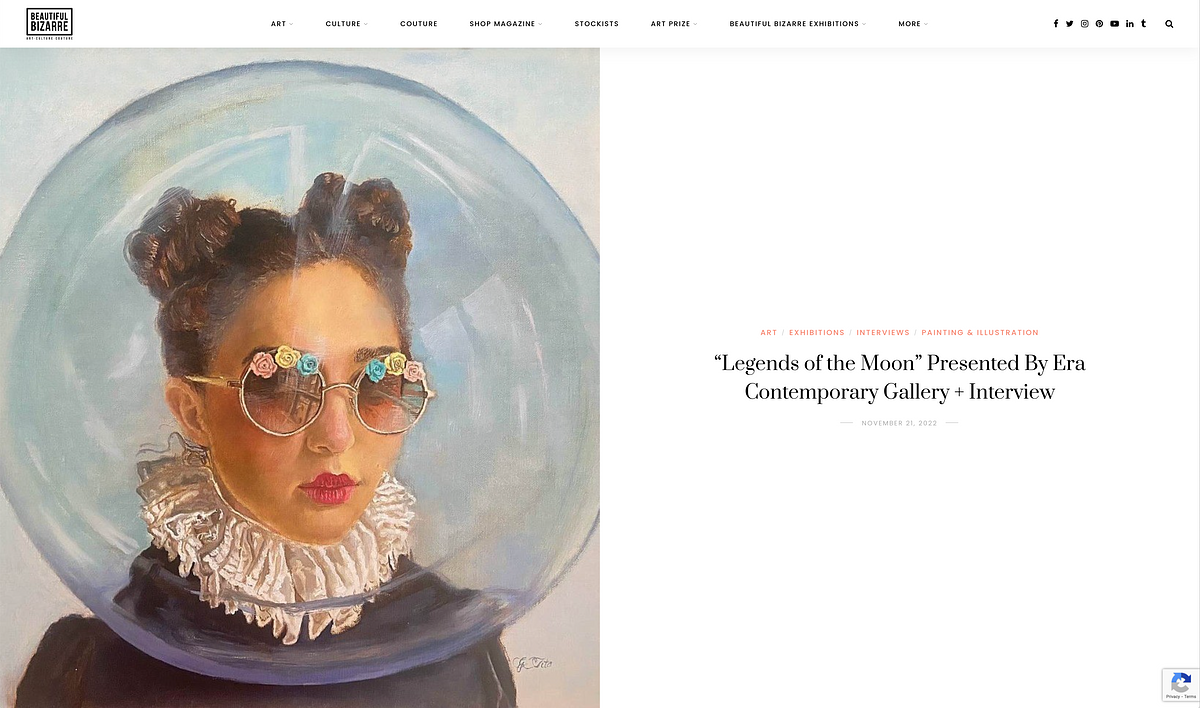 This is such a monumental initiative and historic event for female artists, as this will put female artists on the moon for the first time. As a female artist knowing that my artworks will be permanently affixed to the moon's surface, I am beyond delighted and grateful for this opportunity. Everytime I look up at the night sky and see the moon, I can tell myself that a piece of me - an extension of my creative spirit - will be in outer space and be a part of the cosmic universe. I have become a part of art history!

You can also view Golden and Cyclical Renewal - the additional two digital photo artworks exhibited in The New Pre-Raphaelites: Illumination 2021-2022 Virtual Exhibition: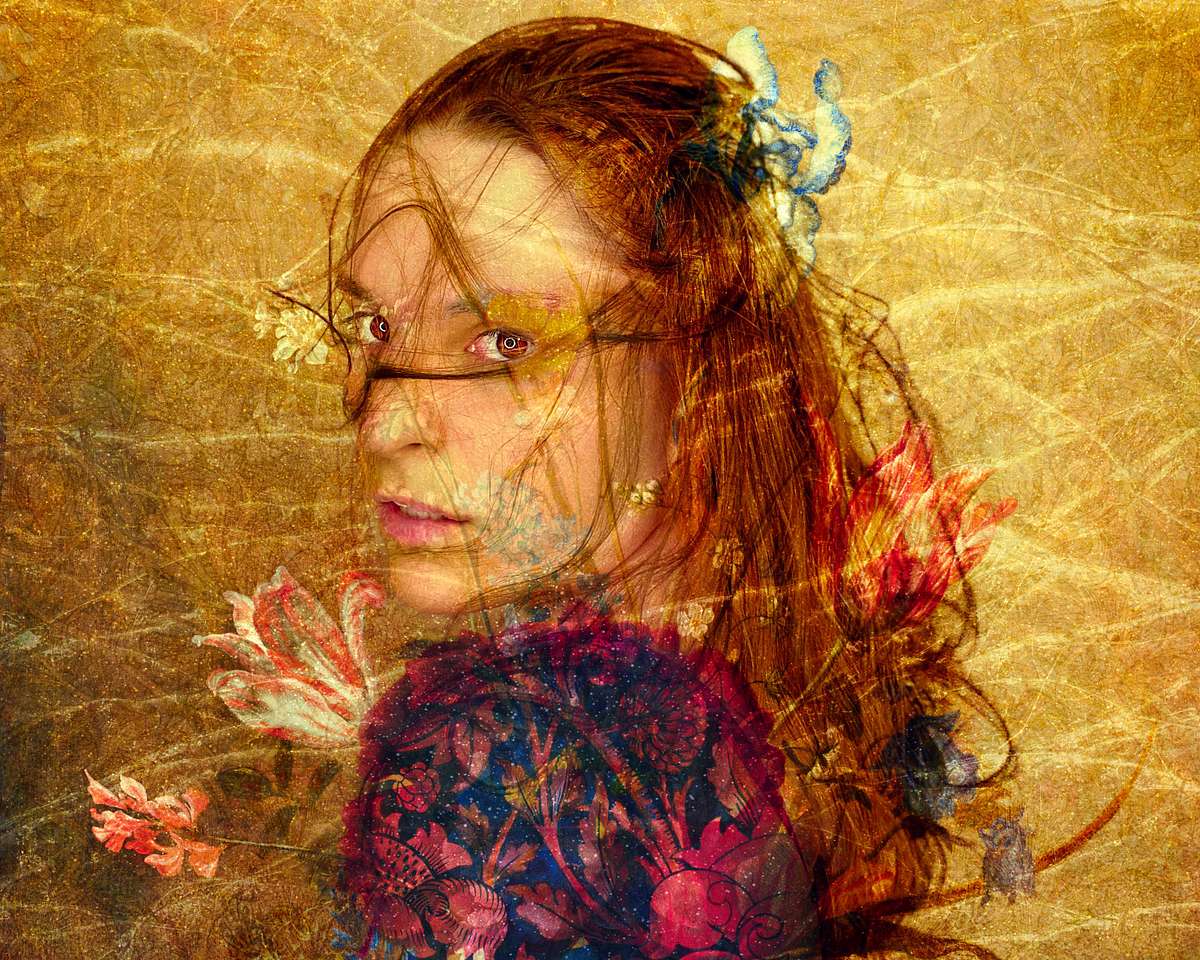 "Gold activates my soul power to reach deeper and more complex shades of illumination, enlightenment, and renewal. Gold is delicate and malleable, but its weight is fortified in abundance, resilience, and joy. Even as I face uncertainty and forge into the unknown, gold keeps me glowing. It's bold and bright intensity surrounds me with love, care, protection, peace, hope, and faith. My inner world radiates a golden aura -- a majestic and magical source of inner strength and wisdom."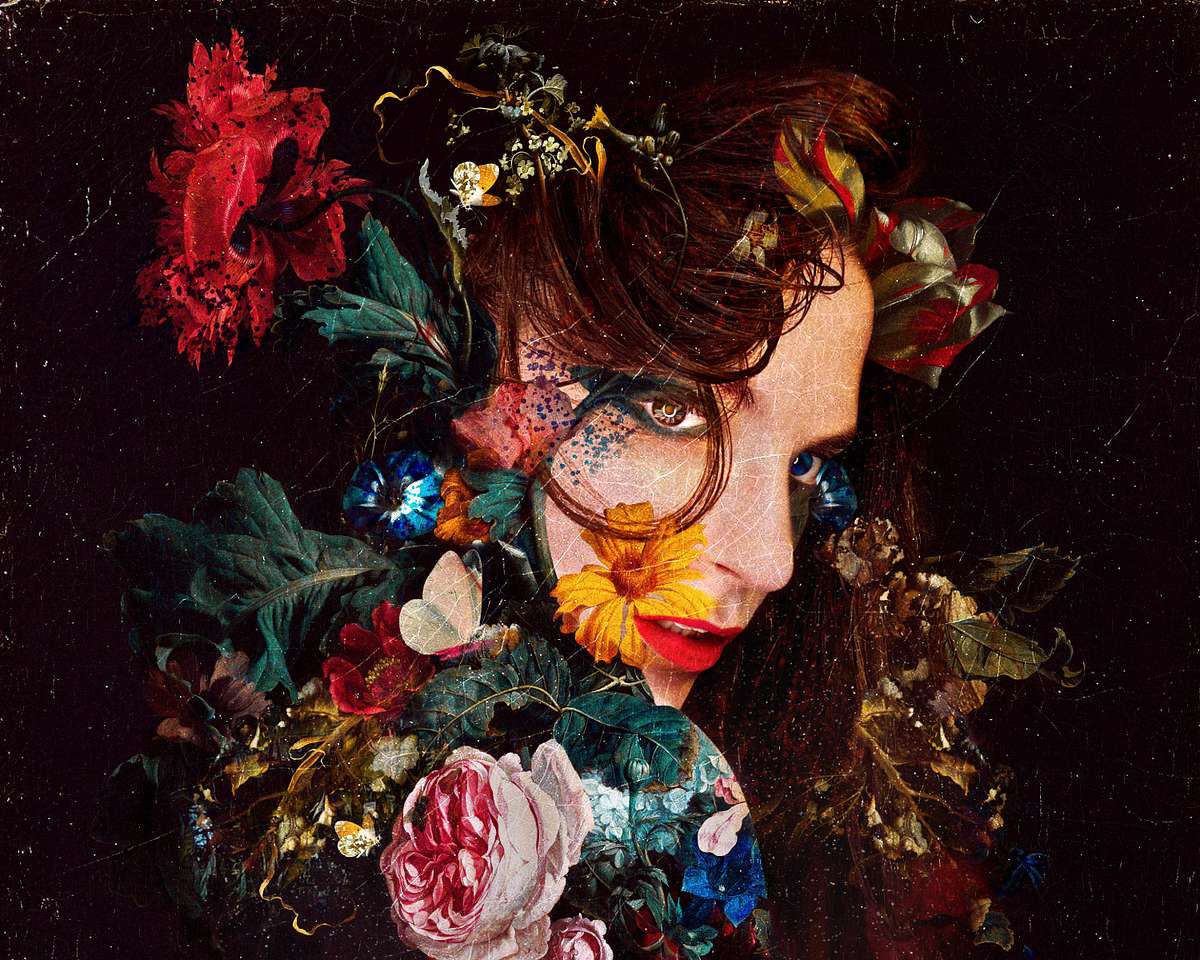 "Coexisting energies converge and coalesce. Vulnerability and intuition are visualized as a brave and bold intensity for healing and empowerment. Vibrant colors, visual imagery, and floral textural elements from classical still life paintings are intricately and digitally layered and abstracted to express a spiritual, harmonious, contemplative, and transcendent awakening of inner growth."
---
—> Connect with Danielle on Instagram: @danielle4photo or view her portfolio!
—> Are you a self-portrait photographer or photo-based artist? If you would like to get involved in the Self Portraits On Fire Gallery, submit to our OPEN CALLS!

Happy Creating! Thank you for supporting the self-portrait photo art community!