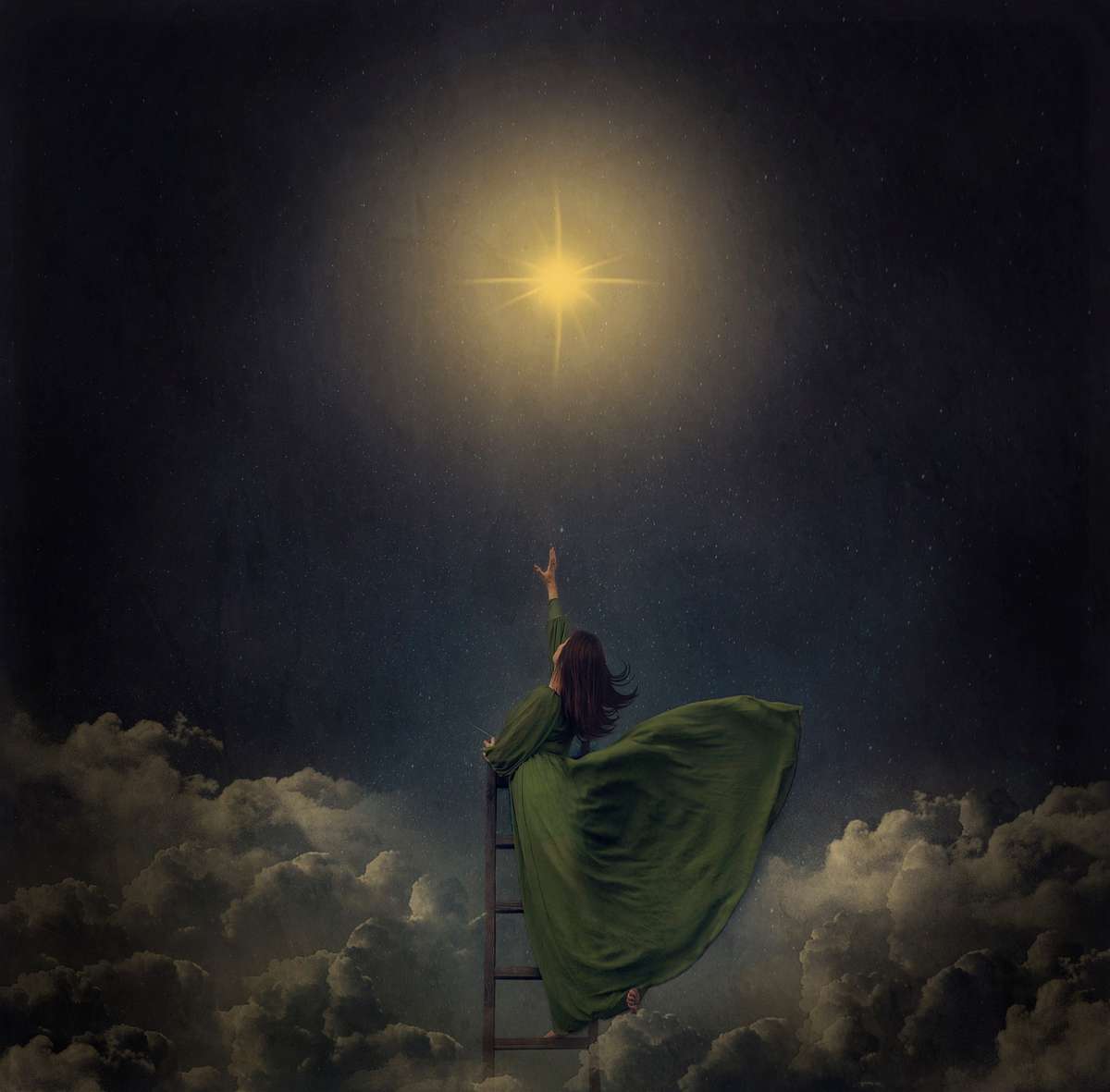 "I have always had an active imagination and I tend to live emotions deeply. Primarily, I like to turn imagination and internal sentiments into a visual reality in the form of conceptual art."
Sylvie Brine Boone is a fine art conceptual self-portraiture artist based in Canada. She says, "My images are an invitation into representations of (seemingly) concrete situations as well as depictions and ideas…I try to increase the dynamic between audience and artist by objectifying emotions and exploring the duality that develops through different interpretations…."
At first glance, Sylvie's self-portrait images appear to evoke a dark or somber mood. But her style and conceptual approach with Digital Manipulation Photography is far from melancholic. It delves deep beneath the surface to conceptualize and reveal hidden layers of personal illumination.
In her self-portrait series, Boone entices the viewer to take a closer look, which questions how emotions can be presented. Rather than posing definitive answers, she inspires the viewer to seek clarity by searching for possible outlooks. Here are some questions that Sylvie asks and defines within each artwork: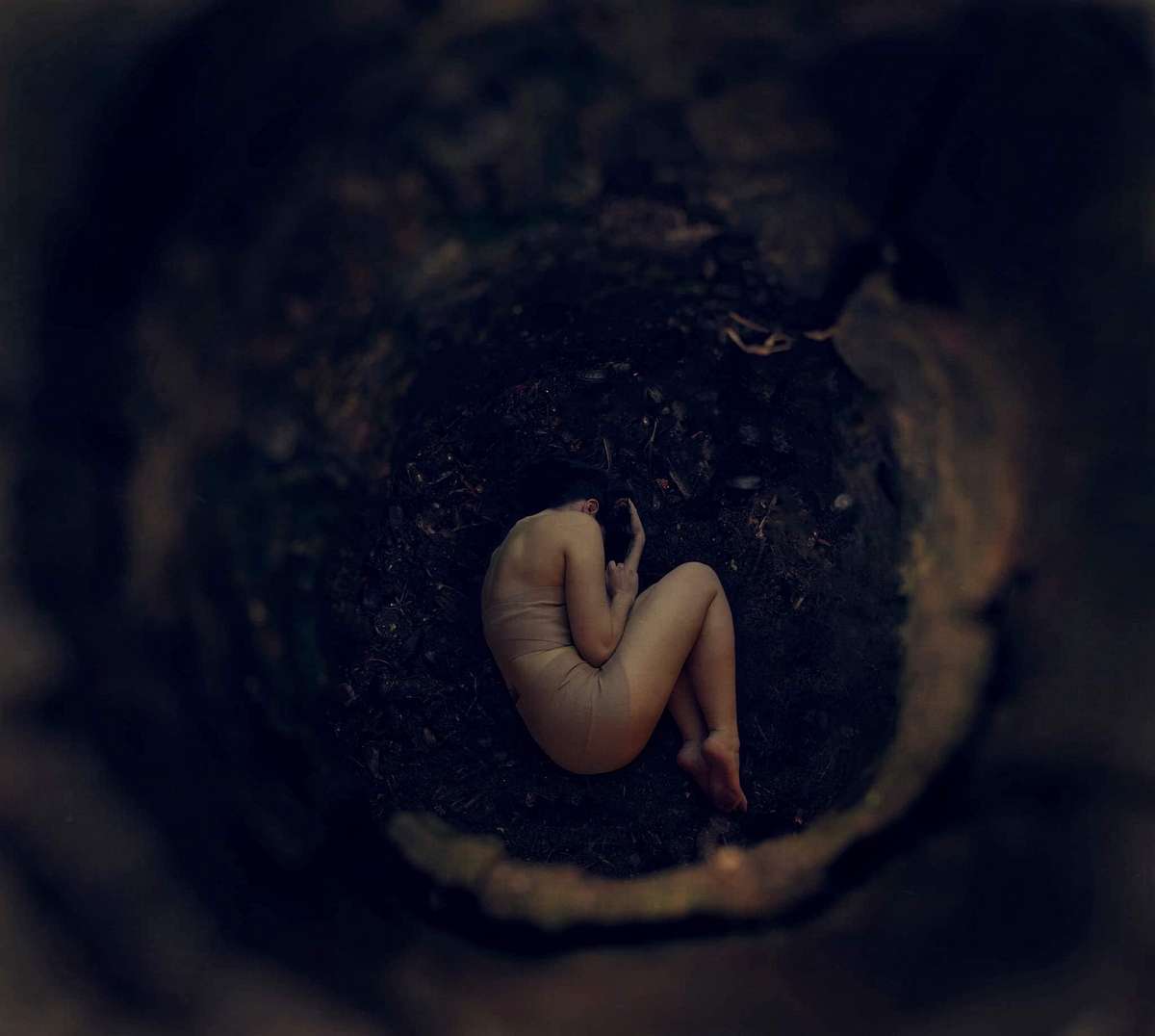 "How many of you have ever felt like you were in a dark or black hole? Wanted to just curl into a ball?…It got me thinking of seeds, they are put in a dark/black hole, they even get covered up in there. As you would think that there's no way out….They grow out of it. They come out of it more beautiful than when they were put in."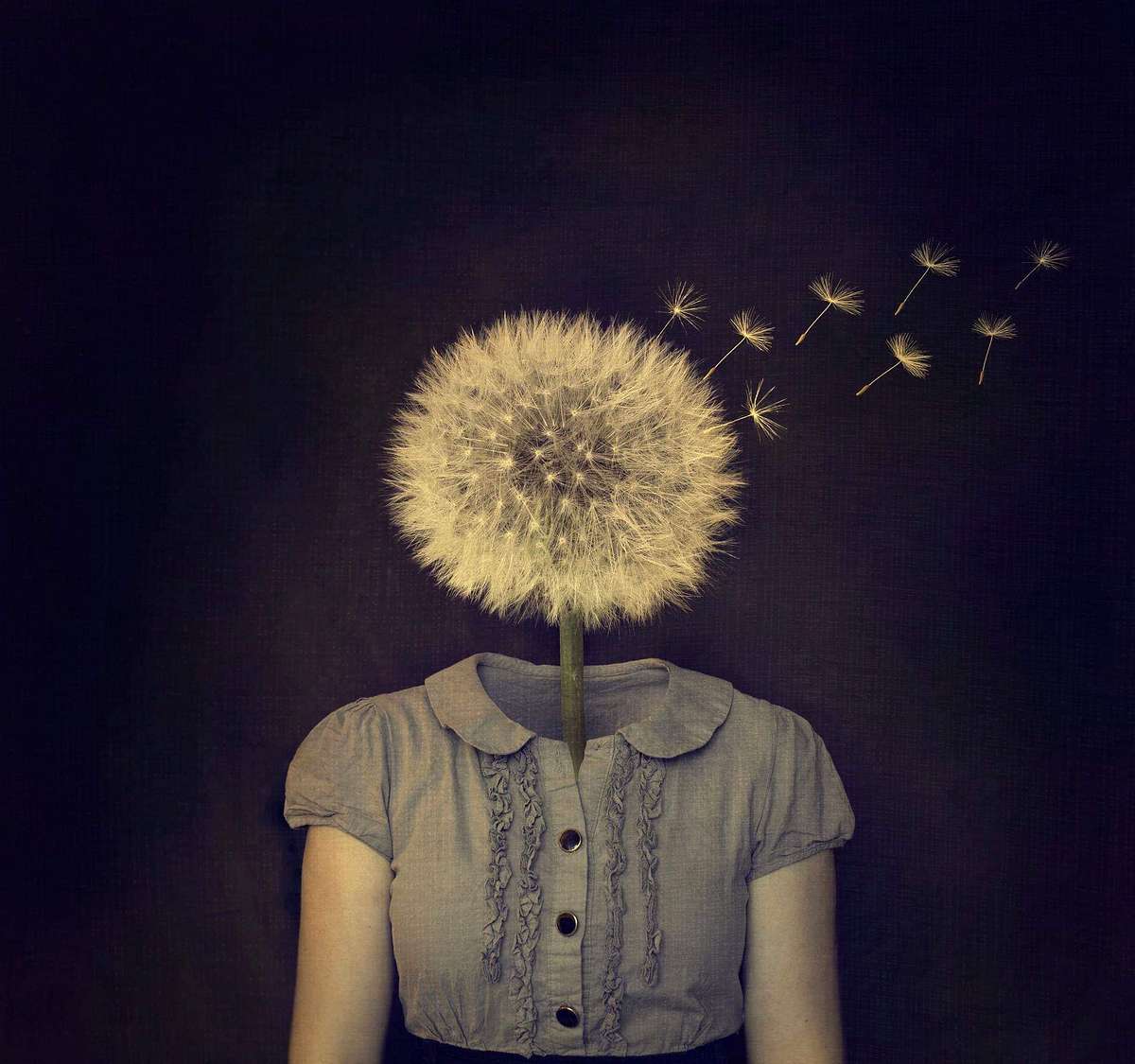 "Copious amounts of us have sensed at one time or another that we were losing ourselves, or pieces of ourselves. But, is it really losing? Those pieces could very well be something that no longer serves you, or making space for something better to take its place. I don't know about you, but I certainly would like to shed or "lose" the pieces that no longer serve me to make space for the ones that do."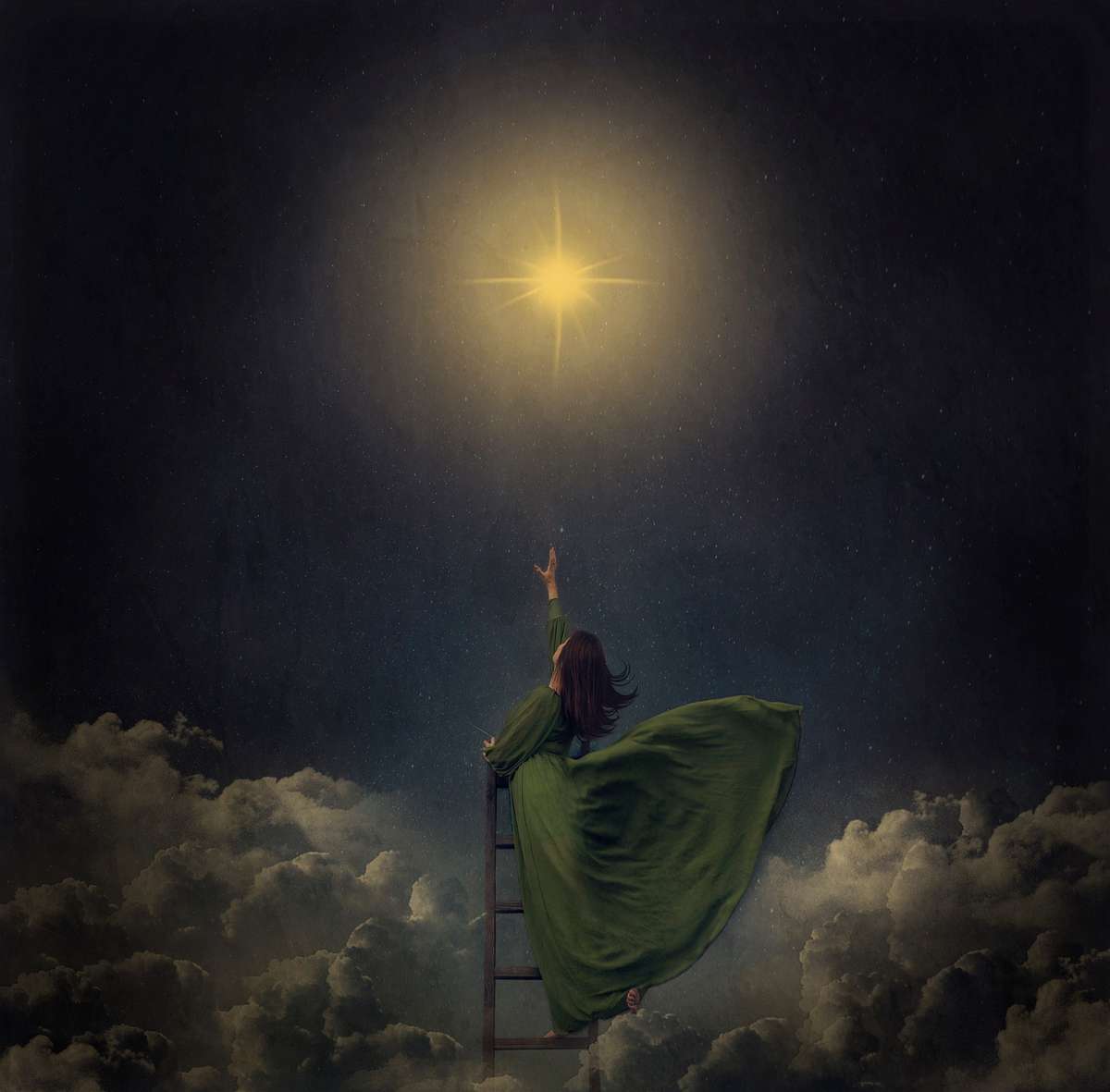 "Have you ever thought to yourself: "I want something more out of life," "I want to reach higher," "How can I reach higher?" Look within. Discover what makes you come alive and do whatever that thing is, because the more you do what truly ignites passion inside of you, the closer you are to your true self….Find that light inside of you and let it shine like a star. Reach for that star within you, it's worth it."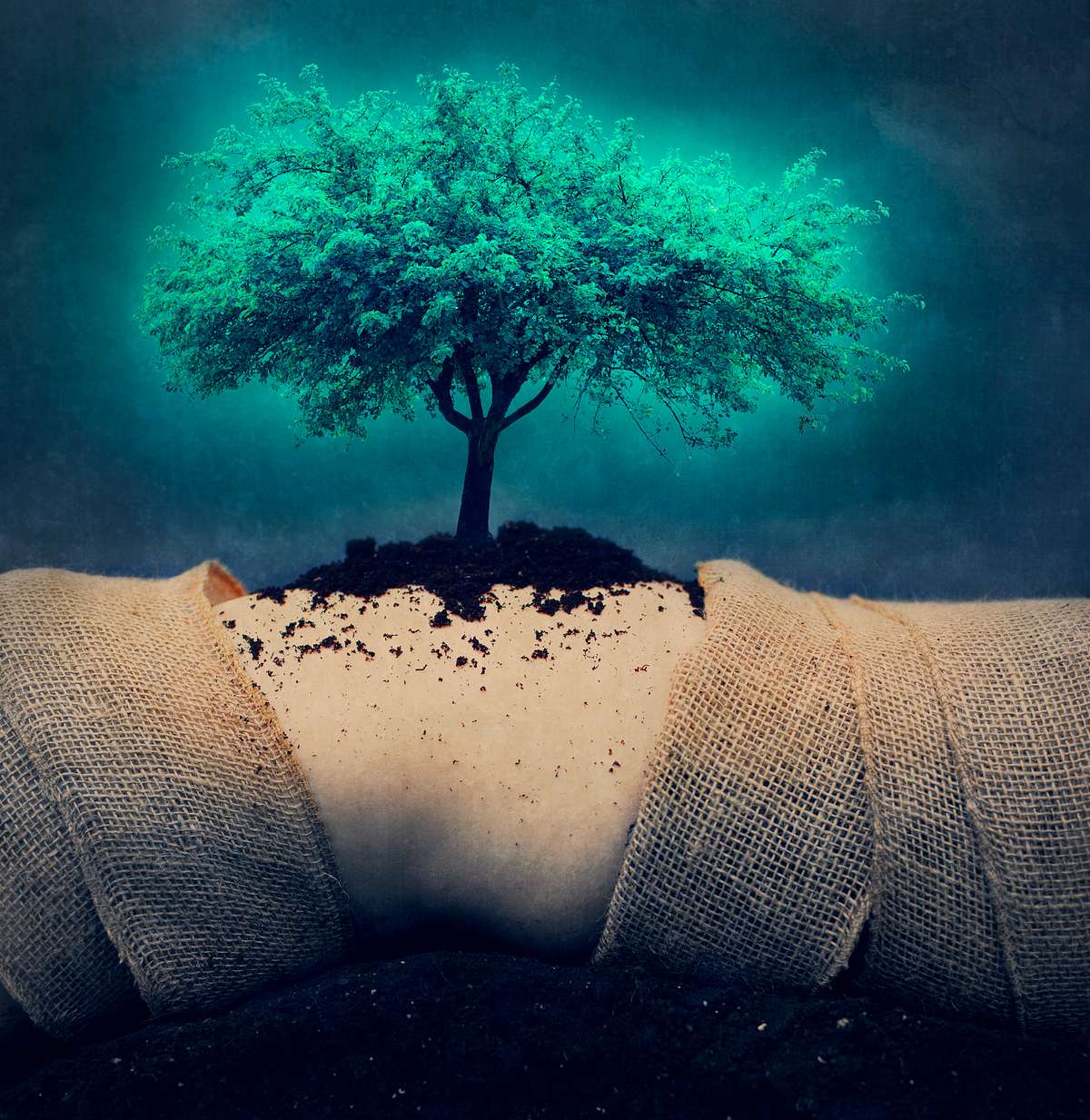 "Have you ever given so much of yourself that the other person or the situation thrives and shines, while you're left depleted or unsaturated? Or to the opposite, have you ever felt so empty, and a place, a person or doing a certain something fills you right back up? I know. I've experienced both. It's primordial for us to be aware of the levels of energy we give out and let in. I have learned the hard way the importance of taking care of yourself and how crucial self care is….it's learning to be gentle with yourself, being aware of what your body needs and providing it. Learning when to distance yourself from a situation or person that leaves you with a feeling of void, and make an effort to incorporate and make time daily for those things that fulfills you and makes you feel joy. It can be…really anything that gives you a sense of bliss."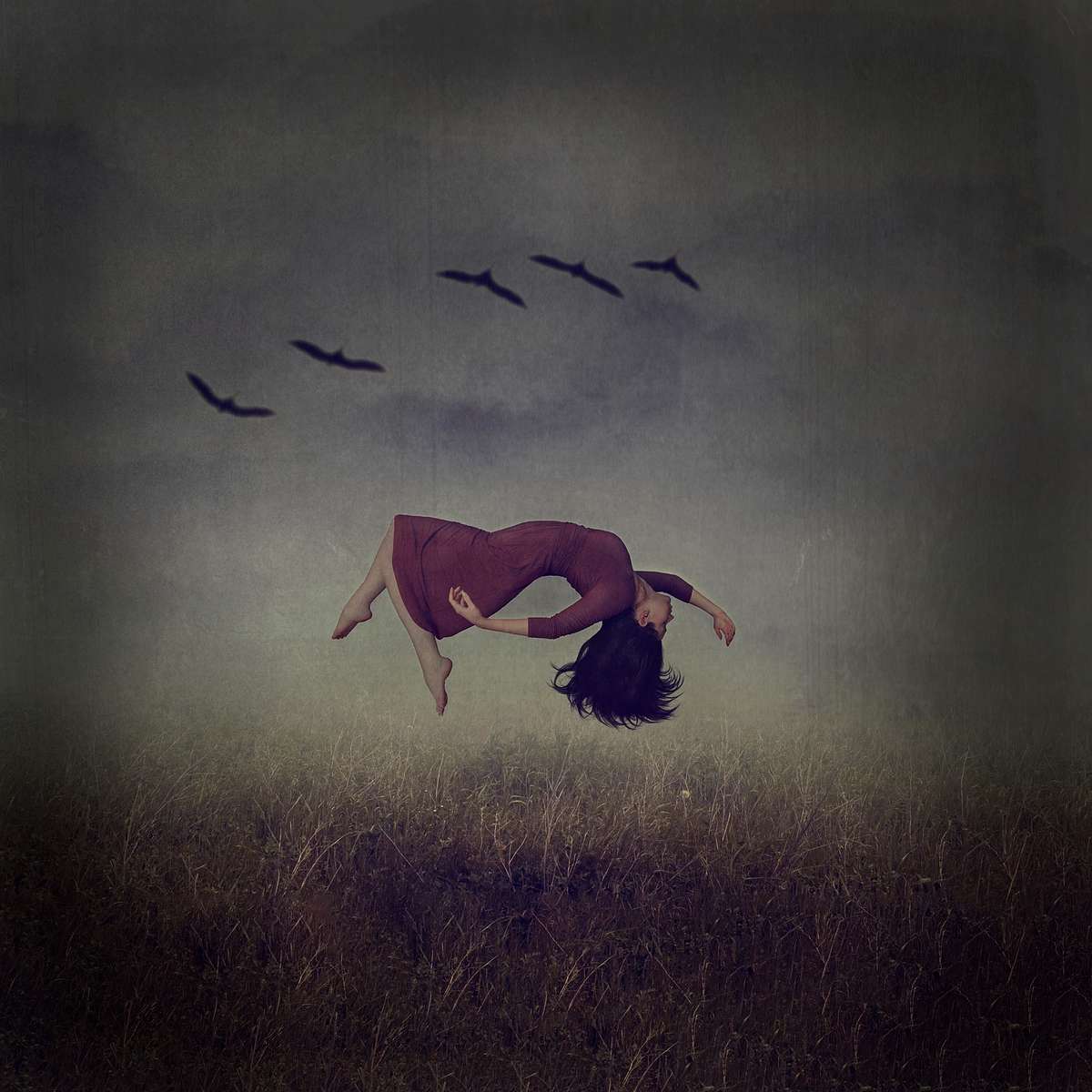 "Sometimes you need to surrender to preserve your energy. Sometimes you need to surrender to preserve your sanity or your inner peace. Some might think that to surrender, it shows weakness, giving up on yourself, or defeat, but that's not the truth. It shows an immense amount of courage, it shows that you didn't give up, what you really did was free yourself."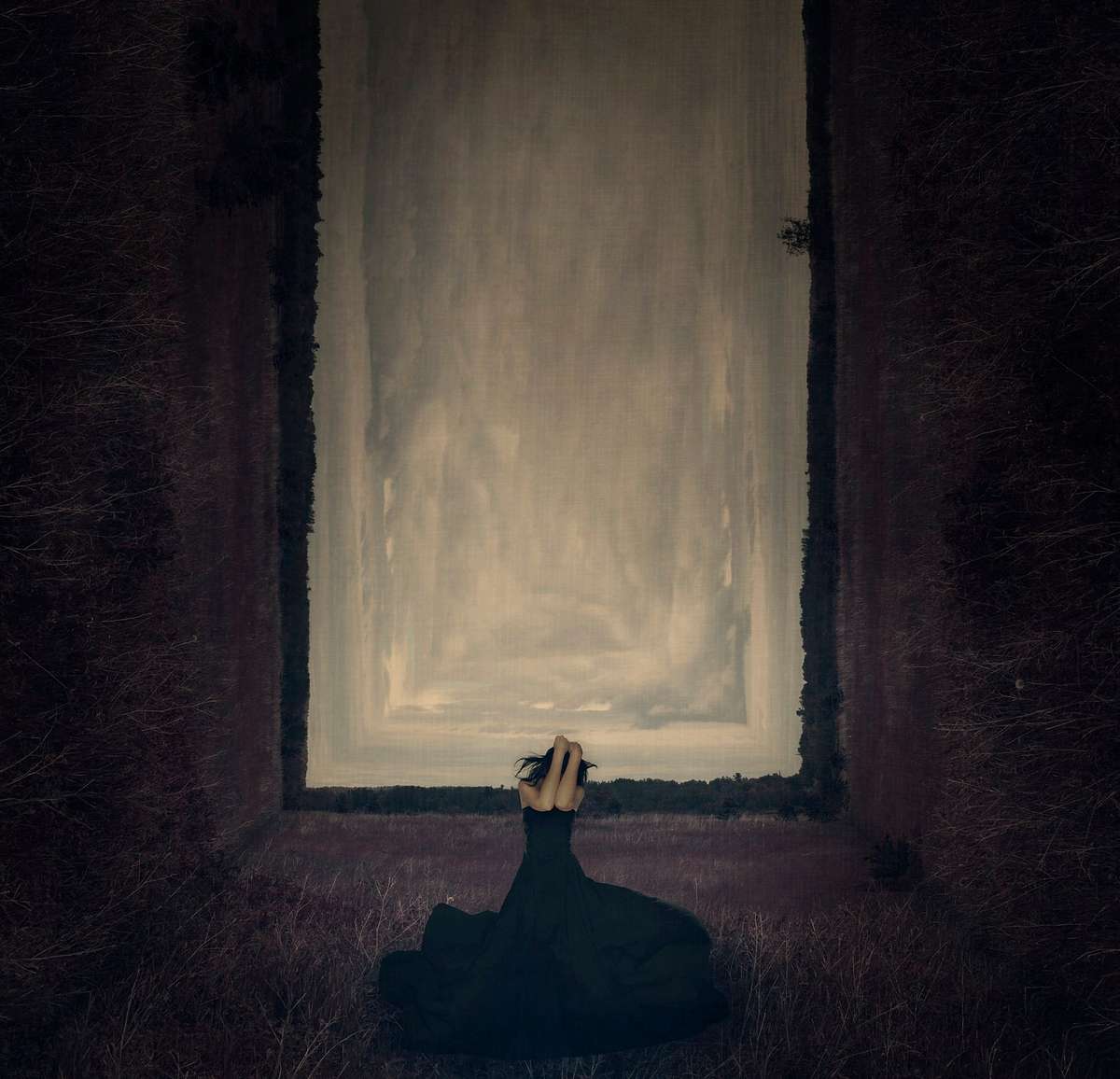 "Have you ever felt like your world was closing in on you? Too much pressure? I have. Closing is to bring something to an end or near the end. Are you afraid of endings? Endings don't always have to be a bad or negative thing. In some ways, it can be a liberation, a new door opening or an opportunity for something great. Some good things can end, which sometimes can simply mean that it wasn't meant for you, what if something better is coming? And when bad things end, well isn't that a good thing?"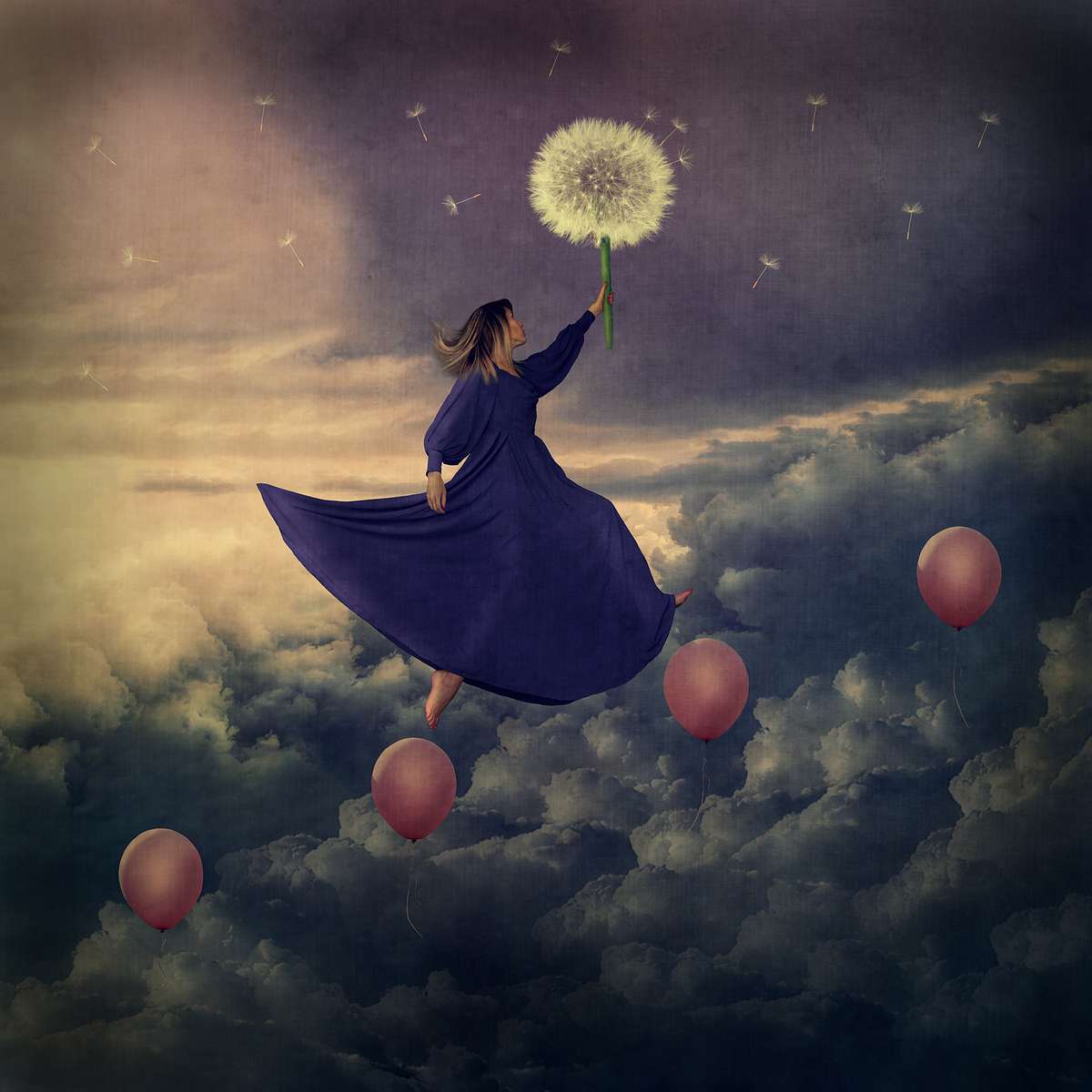 "Have you ever felt like you were just taken by the wind, completely enveloped in a situation like in a cyclone and carried away wherever it goes? Just like a dandelion, sometimes pieces of us fly away with the wind. Have you ever heard that it's harder to resist and go against the current than it is to go with it? At times, we need to accept the fact that there are things we cannot change or control. The best thing that we can do is accept it and ride the wave, go with the flow of things. I know that can be extremely difficult at times, don't get me wrong, but worrying over something that cannot be changed or even something that hasn't happened yet only takes away today's joy. Why do that to ourselves? Instead of being taken by the wind, why don't we take a walk on air?"
Throughout her conceptual depictions, the viewer is compelled to recognize - through a contemplative and introspective gaze - that continual self-reflection is the answer. Instead of succumbing to fear or doubt, we can look within ourselves to find liberation and to seek out enlightened perspectives.

"My purpose is to reveal and communicate that it's okay to have imagination and emotions by displaying to others, parts of themselves in my artwork. And most importantly, to relay the message that you are not alone."

Sylvie's messages of healing, resilience, and self-care, create inspirational resonance. It ultimately finds today's joy.

---
—> You can also connect with Sylvie on Instagram: @sbbartist
—> Discover more of Sylvie's artworks and purchase limited edition fine art prints by visiting www.sylviebrineboone.com.
—> Check out Sylvie's artworks in the Self Portraits On Fire Spring Into Color! Self-Portrait Photo Art Exhibition!
—> Want to be featured in our curated BLOG? Submit to our OPEN CALLS!

Happy Creating!